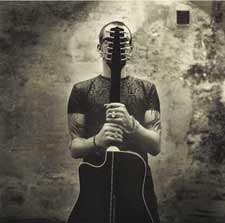 Norway's Bjørn Berge - joining
fellow-countrymen Kaizers Orchestra
at SPOT 09.

During the past years, the SPOT Festival has aimed to present music that was substantial and new – not only from Denmark, but also from other Nordic countries. The latest initiative to prove this right, is reflected in the acts now revealed to participate in SPOT 09, this year's festival 30th-31st May, in Aarhus.

In addition to the 25 acts already announced, we can now unveil that Thomas Dybdal, Jaga Jazzist, Ralph Myerz and The Jack Herren Band (that recently participated in the Danish-Norwegian showcase at the SxSw-Festival in Texas), Bjørn Berge, Hello Goodbye and Ugress all will join their fellow-countrymen Kaizers Orchestra at SPOT 09.

Swedish Håkan Hellström will be accompanied by Hank, Racket and Last Days of April – all from Sweeden, while Icelandic Minus will come along with Apparat Organ Quartet from the North Atlantic.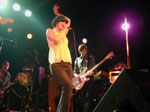 Swan Lee at SPOT 09
- one of their few Danish
jobs this year.


SPOT 09 also has made arrangements with Danish Swan Lee. Apart from international showcase-concerts like in MIDEM in Cannes, Swan Lee is busy finishing their new CD which is to be released at the beginning of 2004 - but luckily, not too busy for SPOT 09, that is. Other newly revealed Danish acts include Limf, Figurines, Softporn, Snospray, Oriental Mood and Resisters.

More acts for SPOT 09 will be published in the near future. Until then, check out all the confirmed acts below.

Please note, that pre-concerts and pre-arrangements of SPOT 09 will take place Thursday 29th May – for further information check out this site.

The ticket sale has started – please contact Billetmaskinen, TDC TeleDanmark Shops, BilletNet or The Concert Hall Aarhus.